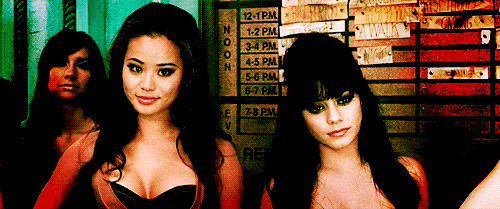 So, I just watched
The Hangover Part II
mainly because Jamie Chung is in it, looking flawless as ever. The movie was, imho, better than the first, which I didn't really care for. There were actually non-stereotypical Asians in this one!
Anyway, I capped Jamie's scenes because she's flipping gorgeous. Seriously, even when other people are making weird faces, girl still looks amazing. The caps are kind of crappy because it's from a CAM version, but still. Oh yeah,
spoilers
, I guess.
(
Kiss the neck. Yeah, he'll like that.
Collapse
)
Current Mood:

flirty
Current Music: none